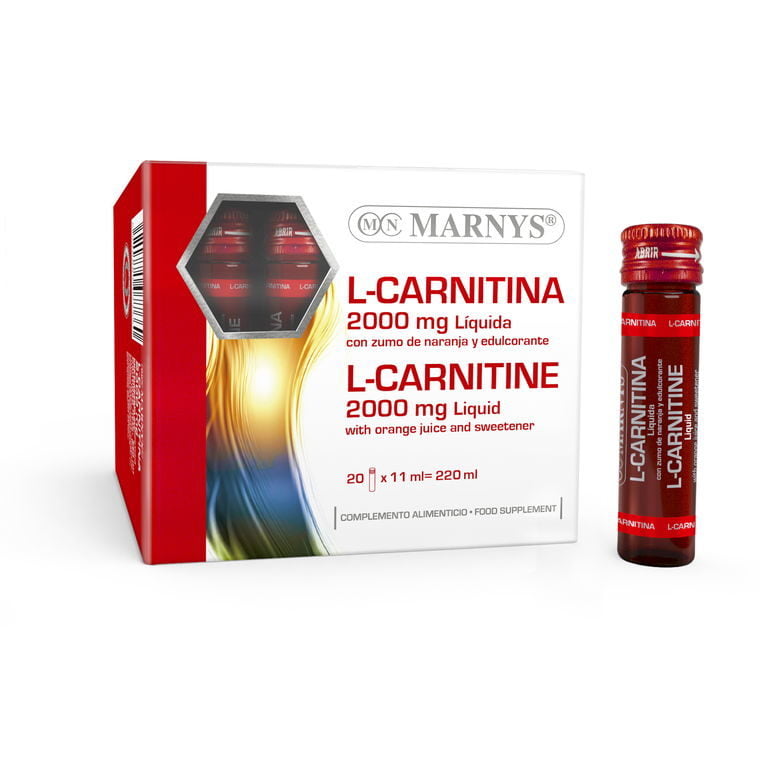 Fat burner and muscle nourishing .
MARNYS® L-Carnitine 2000 mg Liquid is considered as one of the most effective nutritional ingredients for weight reduction programmers, athletes who need to recover effectively after exercise .With pleasant taste and a rapid effect. 
MARNYS® L-Carnitine 2000 mg contains L Carnitine Tartrat with orange juice and sweeteners in a unique drinkable vials .
L-Carnitine :
It's a very small molecule that enables free fatty acids to be transported into the mitochondria of cells to turn into energy. Without the activity of L-Carnitine, fatty bodies would tend to accumulate in muscle tissue, fat tissue and arteries.
Supports physical and muscle performance, postpones fatigue appearance and facilitates shorter recovery times.
Helps metabolize fats and lose weight.
L-carnitine Tartrate, orange juice concentrate .
1 vial a daily . Shake well before use. 
20 x 11 ml vials
Not recommended for liver and kidney patients. Food supplements should not be used as a substitute for a balanced diet. 
Only logged in customers who have purchased this product may leave a review.