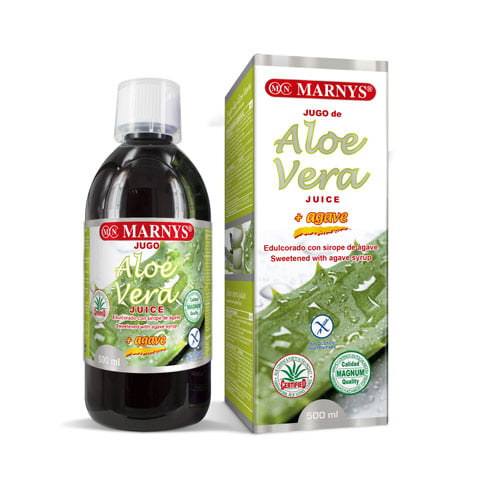 Regulate the digestive tract.
It supplies essential nutrients like amino acids, vitamins and minerals that promote our health and help restores balance to the digestive system.
MARNYS® ALOE VERA JUICE contains Aloe vera and agave syrup, giving it a pleasant flavour.
Aloe Vera:
Taking it before meals eases digestion, specially in people with slow and heavy digestions & reduces chronic acidosis.
It has an anti-inflammatory properties , helps in stimulating tissue regeneration in the intestine & stomach, therefore useful in ulcers. .
They help in regulating intestinal flora and reducing the development of putrefactive bacteria.
Agave Juice:
Acts as a sweetener with low glucose level, therefore suitable for diabetic people.
Aloe Vera (Barbadensis Miller) , agave syrup .
Take 20 ml in the mornings before breakfast mixed with a glass or water or juice.
500 ml bottle.
Keep in the fridge after opening & consume within a month.
Only logged in customers who have purchased this product may leave a review.