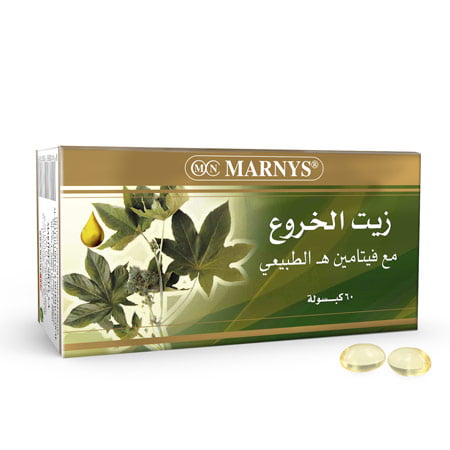 Natural Laxative and colon cleanser
Castor Oil helps in constipation as a natural laxative , and intestine cleanser before a medical examination or surgery, as it increases bowel movement.
Natural castor oil in soft gelatin capsule with rapid action.
Castor Oil is a strong fatty acid oil used in cases of constipation & colon cleanser .
Vitamin E is a natural anti oxidant supports the healing process of inner lining of the colon.
Castor Oil - Vitamin E
Children 2-11 years : 3-6 capsules per day. - Adults : 4-8 Capsules per day.
60 Capsules.
Don't exceed daily recommended dose without consulting your doctor. - Not used in pregnancy without doctor consultation.
Only logged in customers who have purchased this product may leave a review.