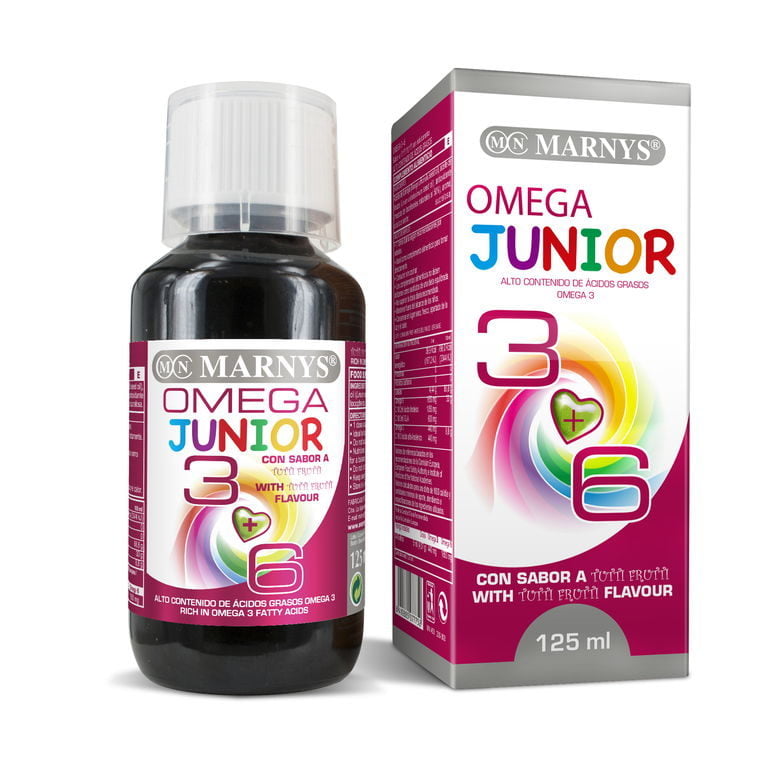 Omega 3+6 from plant origin with tutti-frutti taste.
From plant origin, can be used for infants from date of birth, with Tutti Fruity taste.
MARNYS® Omega 3,6 junior, rich in Omega 3+6 fatty acids, has been developed to support body growth, having beneficial effects on inflammation, serum triglyceride levels as well as on important organs like heart, lungs, joints, brain and the nervous system.
MARNYS® JUNIOR OMEGA 3, 6:
Supports childhood brain development and nervous system.
Supports mental development in premature children.
Supports structure & function of the visual organs (dry eye).
Managing attention deficit and hyperactivity.
Can be used for Autism.
Borage oil, flaxseed oil.
Infants 1 day -6 month: 1.5ml Daily.
Infants 6 month - 1 year: 2.5ml Daily.
Children 1-3 years: 3.5 ml Daily.
Children 4-8 years: 5ml Daily.
125 ml bottle.
Do not exceed the recommended dose.
Only logged in customers who have purchased this product may leave a review.