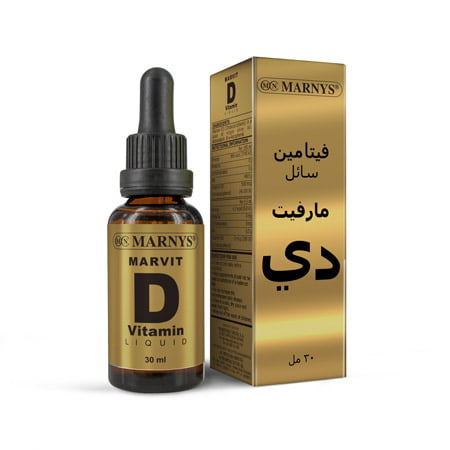 Prevent and treat Vitamin D deficiency .
Improves bone density, brain health and strengthen immune system.
Marnys Marvit D is Vitamin D in extra virgin olive oil base.
Formulated in a virgin olive oil base. 1 ml provide 10 µg (400 U.I.) of Vitamin D providing 100% of the dietary reference value (DRV) .
Vitamin D contributes to normal calcium and phosphorus absorption, normal function of muscles, teeth, bones and immune system.
Extra Virgin Olive Oil is added to enhance Vitamin D absorption.
Vitamin D in an extra virgin olive oil base.
Take 0.5 -1 ml per day, preferably in the morning.
30 ml pipette dropper bottle .
Can be added to food.
Only logged in customers who have purchased this product may leave a review.