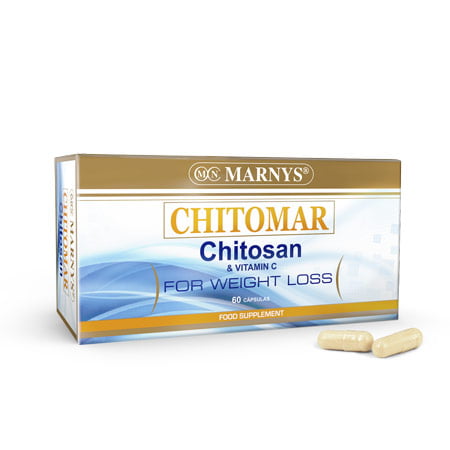 Natural way to lose weight.
It's a fibrous substance that helps in blocking the absorption of negative fat (cholesterol & triglyceride) thus helps to lose weight in a natural way.
Chitomar is a chitosan-based product enriched with vitamin C in gelatin capsule.
Chitosan:
Helps to reduce fat & cholesterol absorption from food.
Ideal for special occasions: heavy meals, food rich in fat, etc.
By binding onto fats and binary acids, it aids intestinal movements by softening the stools and facilitating their passage via natural processes.
Vitamin C:
Enhance the effect of chitosan.
Chitosan, L-ascorbic acid (vitamin C) and microcrystalline cellulose.
1-3 capsules a day, before meals.
60 capsules .
Not suitable for people with a shellfish allergy. Do not exceed the recommended dose.
Only logged in customers who have purchased this product may leave a review.